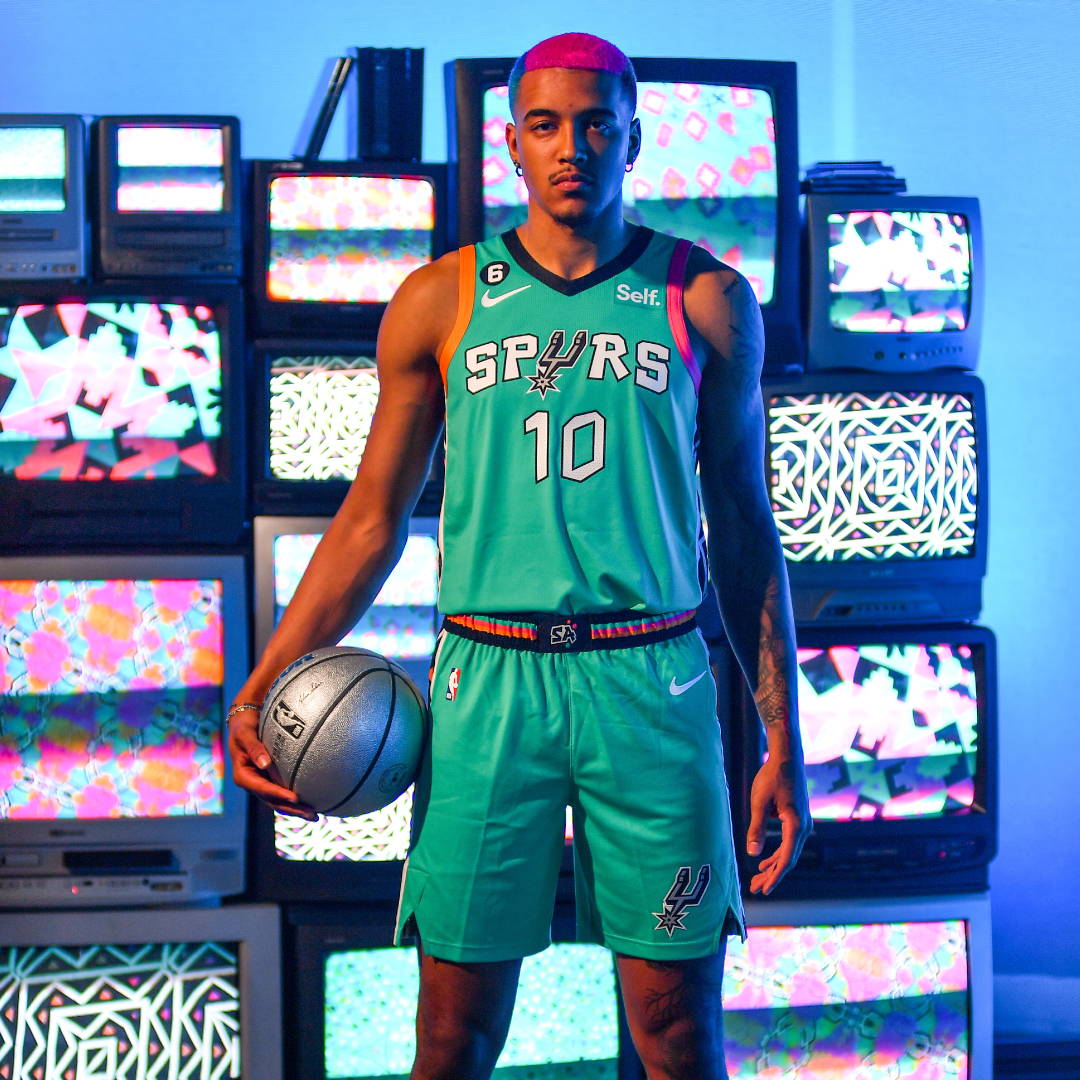 San Antonio Spurs 22-23 City Edition Jersey
The Spurs Fan Shop has the largest and most up to date selection of NBA licensed City Edition products. Check back often for the latest releases and newest products.
DÉJÀ VU, DECADES LATER.
Under the bright lights of the Dome, the '96 NBA All-Stars donned the uniforms that would inspire this season's City Edition—rich turquoise, retro accents, and all. Three decades later, we're runnin' it back. This is our tribute to the Stars in San Antonio—the final chapter of our Fiesta trilogy.